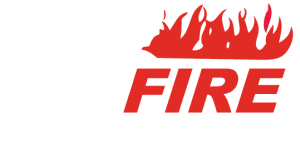 Career Opportunities
Come build your career with us!
Join The Allfire Services Team.
AllFire Services of Rock Hill, SC has been protecting what is important for 30 years. We offer a wide range of services and equipment for whatever your business needs.
Positions Available.
We are currently searching for the following for full-time employment:
-Fire Extinguisher Service Technician
-Fire Suppression System Technician
and/or a Range Hood Technician
-Hood Cleaners

Job Requirements.
Valid drivers license
HS education or equivalent
Pass drug screening and background check
Provide own hand tools
Ability to work 8am-5pm, Monday-Friday
Proactive approach and attitude towards work
Demonstrate problem-solving skills
Organized worker
Previous field experience, certifications and state licenses are a definite plus. Workers that are mechanically or electrically inclined who are interested in learning the fire protection field are also welcome to apply! We will train you to Federal, State, and Industry Standards.
Applicants must be able to pass certifications within 2 months of hiring.
Physical Requirements.
Must be able to lift 10-50 pounds frequently and up to 100 pounds occasionally. May be exposed to temperature changes, small spaces, and confined spaces
Job Responsibilities.
Inspect, test, service, and/or the install of portable fire extinguishers.
Inspect, test, service, and/or the install of other fire safety equipment and systems in accordance with applicable fire codes.
Exhibit excellent customer service skills by consistently communicating with company staff and customers to ensure customer satisfaction.
After training is complete, you will be assigned a company vehicle.
Job Types.
Full-time – Hourly pay.
Benefits and Salary.
We offer salaries based on skills and previous experience, in addition we provide paid-time off, vacation, holidays as well as a 401(k).
We are an equal opportunity employer and encourage veterans or those looking to rejoin the work force to apply!
Benefits:
401(k)
401(k) matching
Flexible schedule
Life insurance
Paid time off
Parental leave
Professional development assistance
Schedule:
8 hour shift
Monday to Friday
On call
Ability to Commute/Relocate.
Rock Hill, SC 29730 (Required)
Education.
High school or equivalent (Required)
Apply Now.
Fill out the application form below and upload your resume:
We at AllFire Services, LLC.
look forward to reviewing your application.