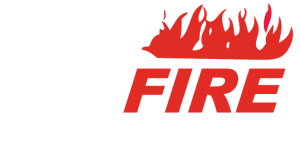 Career Opportunities
Come build your career with us!
Join The Allfire Services Team.
AllFire Services of Rock Hill, SC has been protecting what is important for 30 years. We offer a wide range of services and equipment for whatever your business needs.
Positions Available.
We are currently searching for the following for full-time employment:
Fire Extinguisher Service Technician
Fire Suppression System Technician and/or Range Hood Technician
Hood Cleaners
Hood cleaners Requirements
Valid driver's license

Self-motivating

Strong organizational & time management skills
Systems Technicians
Job Description
Preform inspections, service calls, install, and sales on a variety of fire protection equipment including pre-engineered fire suppression systems, portable fire extinguishers, Emergency/Exit lighting, and other fire protection/life safety equipment

Develop long-term relationships with customers for customer retention

Pursue additional sales and service opportunities within existing customer locations

Educate and advise the customer of compliance needs

Perform other duties as assigned or delegated

Perform monthly and annual inspections of portable fire extinguishers & complete required documentation

Perform annual inspections of exit/emergency lighting systems and complete required documentation

Dismantle extinguishers and examine mechanical parts, extinguishing agents, and expelling contents

Replace worn or damaged parts, recharge extinguishers with approved materials

Hydrotesting/Hydrostatic Requalification of Fire Extinguisher Cylinders

Replace failed batteries in exit/emergency lights

Perform installation of fire extinguisher cabinets and portable fire extinguishers

Perform evaluations of site to ensure they meet the code requirements for spacing of portable fire extinguishers
– Valid driver's license
– HS education or equivalent
– Pass drug screening and background check
– Self motivating
– Strong organizational & time management skills
– Provide own hand tools
Job Types: Full-time, Commission, Bonus
Salary: 35,000 TO 50,000
Schedule
8 hour shift

Monday to Friday

Other
Benefits
401(k)

401(k) matching

Health insurance

Life insurance

Paid time off

Other
Cleaning Technicians
Job Description
We are seeking Cleaning Technicians to join our team and become part of a company that is known for performing quality work while providing friendly customer service. If you have a solid work history with a good attendance record and are looking for more than just a job, this opportunity may be for you.
Must have a flexible schedule to work nights and early mornings (when client serviced locations are typically closed). Mechanical experience is helpful. Requires a valid driver's license.  dependable transportation and ability to pass a drug test. A Cleaning Technician must be a team-player with the ability to take direction and read and understand safety and work procedures. This is a general labor type position.
Cleaning Technician duties may include:
Power washing kitchen exhaust system: hoods, ducts, filters and exhaust fans.

Setup and tear-down of all equipment at the job site, including hanging plastic sheeting, securing ladders and wiping down of stainless steel hoods, etc.

Operation of cleaning equipment such as wet/dry vacuums, high pressure hoses, and pre-sprayers.

Perform physical demands including:

Lift/carry up to 50 pounds

Work in small or tight areas

Kneel/stand for long periods of time

Climb ladders and tolerate heights

Pressure Washing

Pressure Washing Exhaust Hoods

Cleaning Technician

General Labor

Maintaining and reporting any deficiencies of equipment.

Providing customer service through thorough communication with customers.
Apply Now.
Fill out the application form below and upload your resume:
We at AllFire Services, LLC.
look forward to reviewing your application.